Hello, 2020 Natchez Graduates!
These photos are loaded to a
 

smugmug.com

 

photo web site and you can order prints or merch from with in the site or you can take them to Walgreens on a jump drive to print or upload to their website

 

https://photo.walgreens.com/store/welcome

 

and pick up at store.
To Download from the Gallery:
1. To access the link to Smugmug account, enter you email address above.
2. Once the Smugmug page loads, locate the photos you want. Hover your cursor over the photo(s), then click on the small download arrow in the top navigation bar.
3. If you like, you can to order your photos through SmugMug. Just click the "Buy Photo" green button on the photo enlargement.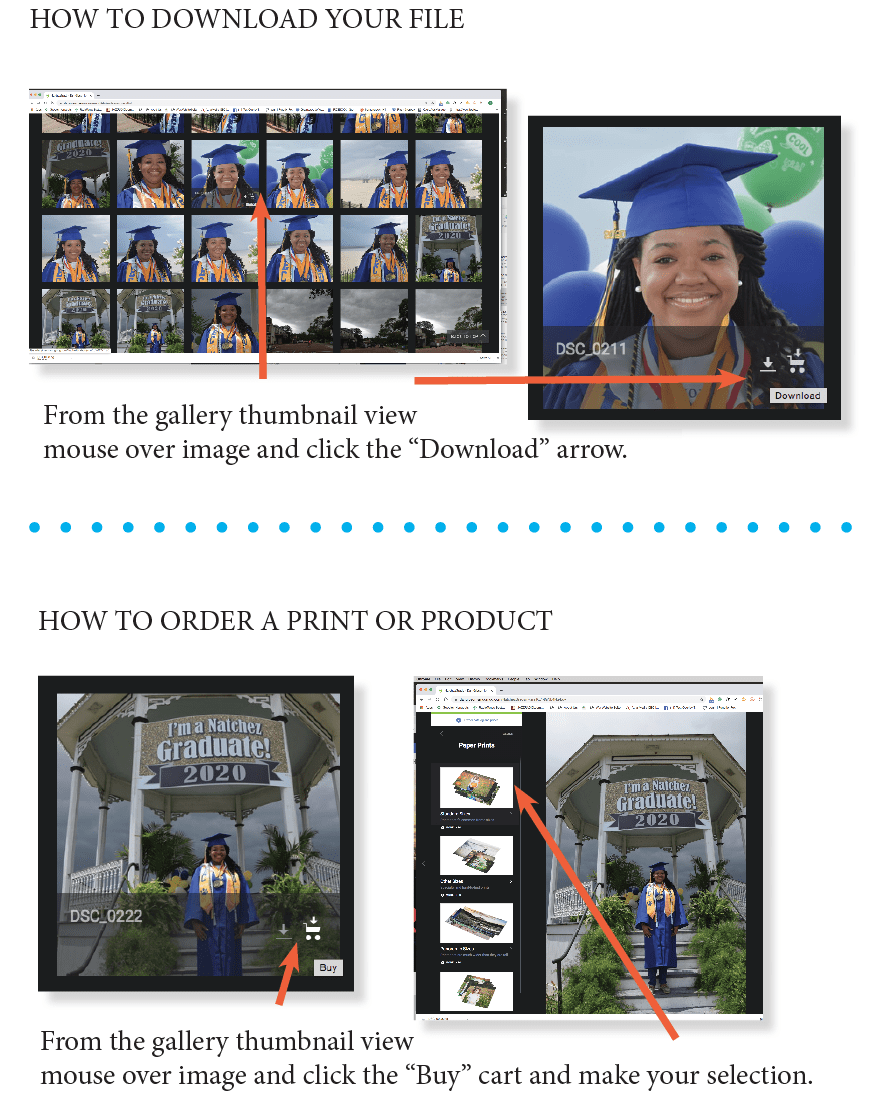 I'm proud of you all. Know that I am working to make Natchez the city you deserve! 
— Dan Gibson